Fostering a love for adventure in the wilderness 
Introducing young children to a remote wilderness experience is a wonderful thing. Encouraging the appreciation of the wonders of the natural world and the joy of shared adventures.
I have been planning a seven-day trip into the remote southwest of Tasmania for two of our grandsons and their mother Claire.
Preparation has been underway for a while now. Meals have been cooked, dehydrated and cryovaced in advance. A few small, steamed puddings will surprise the boys when they are served with custard for dessert. They will go down well after a day of walking.
This will be a multi-faceted adventure starting before departure with a trip to the outdoor shop. Growing boys need constant attention to their gear because they grow out of it so quickly. Because Autumn nights can be cold and wet days may be the norm, a good rain jacket is essential. As are a down jacket, thermals, balaclava and a warm sleeping bag. Good boots (not too heavy) and gaiters are required kit for Southwest Tasmania.
We will fly from Hobart to Melaleuca by light aircraft. This will introduce the boys to aviation and the experience of a light aircraft landing on a remote gravel runway. They will come to understand the influence of the weather on our plans. We have already extended our window of opportunity delaying our departure by one day because of an approaching cold front.
Our first night will be spent at the historic hut built by Deny King at Melaleuca. A great experience of hut culture. We will have a couple of lamps for ambience and cook up a storm. Great fun to be tucked inside when the rain is beating down. The beauty of the hut is that we will be able to time our walk to New Harbour between the showers avoiding the worst of the forecast weather.
We plan to walk to Ketchem Bay, one of Australia's most beautiful scenic and remote coastal walks. Our camps will be behind beautiful beaches where we will be lulled by the roar of the sea safely tucked behind the dunes out of the wind.
In addition to our tents, I will have a small tarp (nylon shelter) so that we can sit around the 'choofer' (stove) and keep the lads dry until we head for our sleeping bags. Comfort is essential. We want to have a relaxing and exciting time without making life too wet or cold.
Every night, a different campsite behind a different beach will give the boys practice setting up and breaking camp and maintain interest in the ever-changing landscape.
There will be photographic opportunities as well. A forecasted high-pressure system will move in, bringing changing light and weather.
The boys will have an introduction to fuel stoves and learn about the best foods for bushwalking and how to prepare freeze-dried and dehydrated meals.
Our last night will be spent back at the hut at Melaleuca, where the boys will have a new appreciation for the hut's facilities. A table, benches, and soft mattresses will all feel luxurious, and they won't have to go to the creek for water because of the hut tank with a convenient tap! How good is that! When they get home, they will have an even greater appreciation for the comforts of home and, if we've done our job right, a love for adventure in the wilderness.
If you are considering exploring this incredible wilderness, Richard has published a book about the entire South Coast of Tasmania, 'From Cape to Cape'.
The book includes information on what to pack, campsites, fuel stoves and cooking in the bush – basically, it's an essential guide to this part of the world, from someone who has spent a lifetime waking in it.
Prints of the landscape images in this article are also available to purchase; please contact Richard for further enquiries.
Books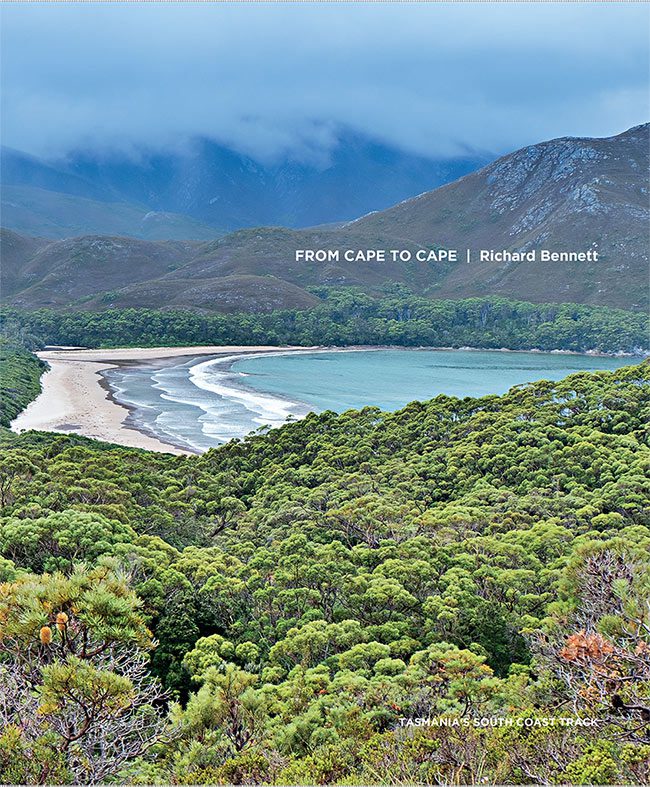 Stories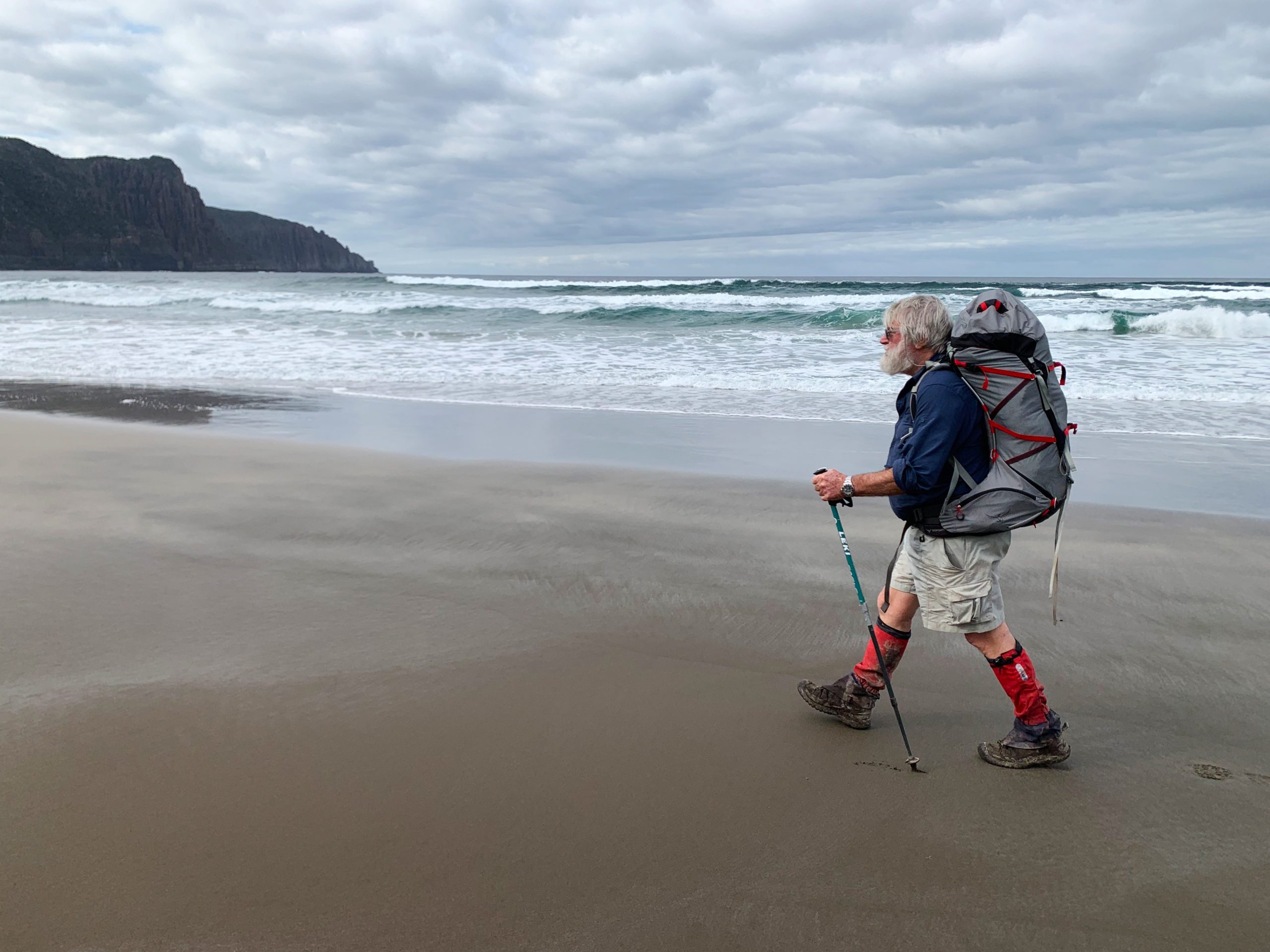 Stories