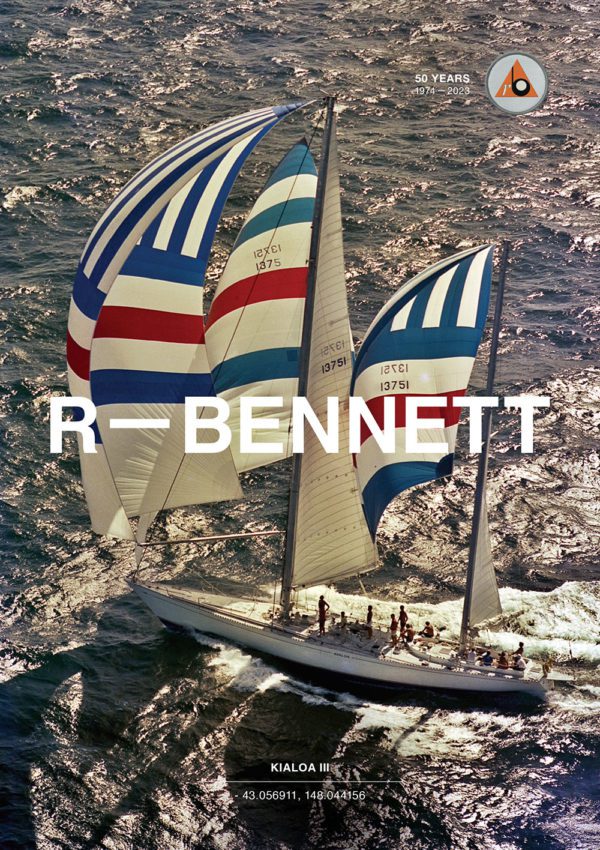 🔍
Hover to Zoom
©
Richard Bennett Photography
🖨
A1 (594x840mm) Silk-hd Matt 170GSM
Kialoa III A1 Poster
Yacht: Kialoa III
Race: Sydney Hobart
Year: 1975
For the 1975 race I had decided to photograph every boat. We planned to start early and catch the leaders off Flinders Island. My pilot was Rex Godfrey and we took our wives Maureen and Sue with us.
Early on December 28th I phoned the Royal Yacht Club of Tasmania to find out where the leaders were, expecting them to be quite close to the rhumb line off Flinders Island. To my surprise they were already off St Helens powering down the coast before a strong nor'easter.
Rex and I jumped in to our Cessna 172 and headed off without delay. It was afternoon before we caught up with Kialoa. She was off Maria Island with the great ketch Windward Passage twenty minutes behind her.
Jim Kilroy's Kialoa III was a wonderful sight to behold. She was planing at 23 knots on her way to breaking the race record in two days 14 hours, 36 minutes and 56 seconds. The record stood for 21 years.
Best of — Yacht Racing
Posters
Prints